About Better Health Chiropractic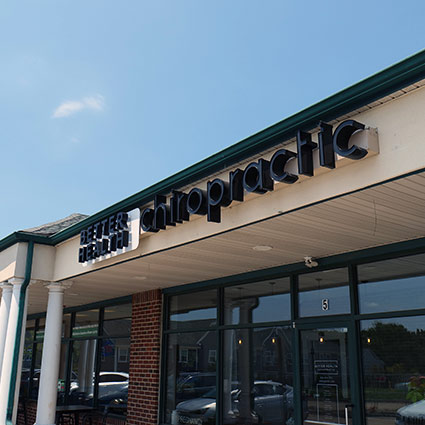 Our office is relaxed and efficient, with a warm, low-stress atmosphere. We want you to feel comfortable and confident the moment you walk through our doors. Providing a calm environment is the first step in helping your overworked nervous system relax.
Our Mission
At Better Health Chiropractic, we strive to help everyone in our community achieve victory in their health. We know that most people come to us initially for pain relief, and we can help with that—but our ultimate goal is to help you function better by eliminating nervous system interference that causes breakdowns in other systems of the body.
Chiropractic care is similar to routine maintenance for your car: if you want your car to last a long time and not break down, you get it serviced regularly. If you want to feel better and break down less often over time, chiropractic care can help you accomplish that!
MEET OUR DOCTOR

Not A Bandage Solution
We want you to know that you've come to the right place to get to the root cause of your problem. We're not a quick-fix practice that cracks you and sends you on your way. We take the time to locate the underlying cause and correct it using gentle, specific Torque Release Technique adjustments.
Many new patients come to us as a last resort, and we want to be a beacon of hope for people who have tried everything else with no results. Our goal is to educate people about how chiropractic care can help them function optimally—and to make chiropractic their first choice, not their last resort.
Our History
Dr. Joe Albarelli graduated from Life University in 2018, before working at a large practice in Upstate New York. The process of opening his own practice was delayed by the pandemic, so when an opportunity arose to purchase a space already built out, Dr. Joe was thrilled. He and his family were delighted to move to Cherry Hill and become part of the community here. Better Health Chiropractic opened in January 2021.
Book Today
Take that first step toward better health. Contact us today to schedule an appointment!

About Better Health Chiropractic | (856) 454-7372