Spinal Decompression in Cherry Hill
In addition to providing chiropractic care to address patients' disc issues, such as herniated or slipped disc, Better Health Chiropractic offers nonsurgical spinal decompression as an effective way to promote disc health and wellness. Perhaps best of all, the therapy is painless, and you can avoid going under the knife.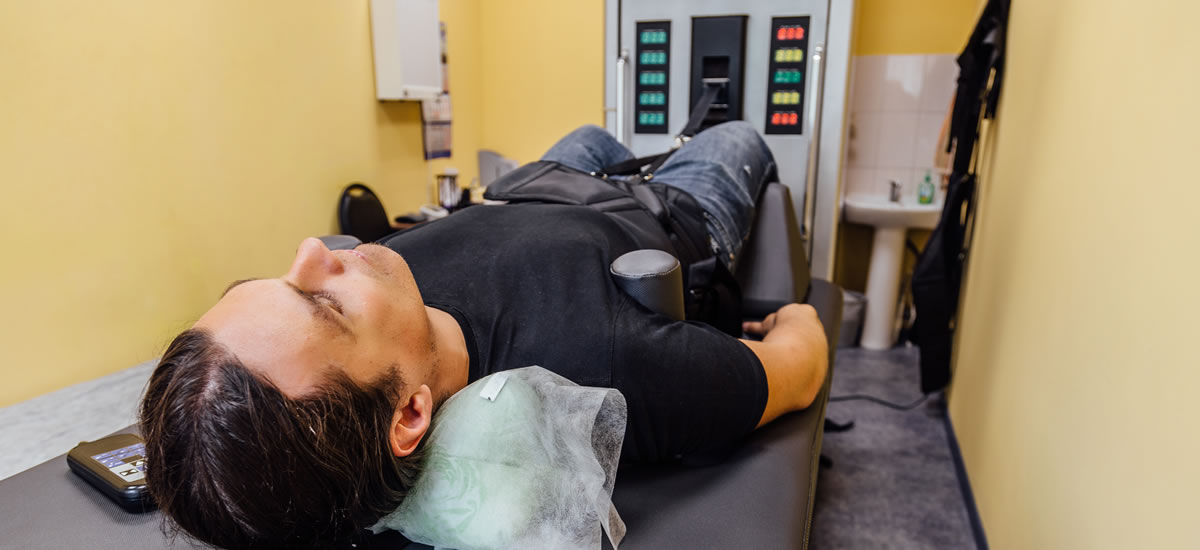 How Does It Work?
Nonsurgical spinal decompression works by using a motorized traction table that applies a gentle stretch to the spine. It creates negative intradiscal pressure, which helps pull the herniated or degenerative disc back into place and helps reduce nerve root impingement. This treatment option is used as an alternative to more invasive therapies.
Offers More Than Pain Relief
While spinal decompression can alleviate pain as part of a corrective care plan, it is also ideal for wellness care, as it can help keep your discs healthy, because the compressive forces of gravity never disappear.
What to Expect
Unlike traditional spinal decompression tables, our unit does not use straps to hold you to a table. This approach is ideal, as it's easy for someone in considerable pain to get into. If you experience claustrophobia, you'll be pleased to know that you'll be comfortably seated during your session.
Next, we use a precise pull pattern that includes a specific weight depending on your body. With this scientific and highly customized therapy, we can also target the lumbar spine or the cervical spine.
Frequently Asked Questions
No, most people feel relaxed while getting the therapy.
How long till I start seeing results?
While it's possible for someone to feel positive change after one session, the process of decompression is like doing an exercise program. If someone wants to achieve a result with exercise, whether losing weight or improving strength, one workout is not enough. Upon evaluation, Dr Joe will recommend the right amount of sessions for you to see lasting change.
Who is not a candidate for spinal decompression?
Those who have had any fracture or surgery, such as metal rods put in their spine, would not be a candidate.
Book an Appointment
Wondering if spinal decompression could help you? Contact us today to schedule an appointment.
CONTACT US »

Spinal Decompression Cherry Hill, Voorhees NJ | (856) 454-7372