Pediatric Chiropractic in Cherry Hill
Our Gentle Techniques
Dr. Joe specializes in Torque Release Technique, which is a gentle and specific technique safe for use on kids. For younger babies, he uses a sustained contact technique, which involves applying very light pressure to guide the bones into proper alignment. The pressure used is the same as to check a tomato for ripeness.
We believe it's much easier to grow healthy kids than to fix unhealthy adults. By being proactive with children's health through safe, gentle
chiropractic adjustments
, we can help them grow and develop optimally.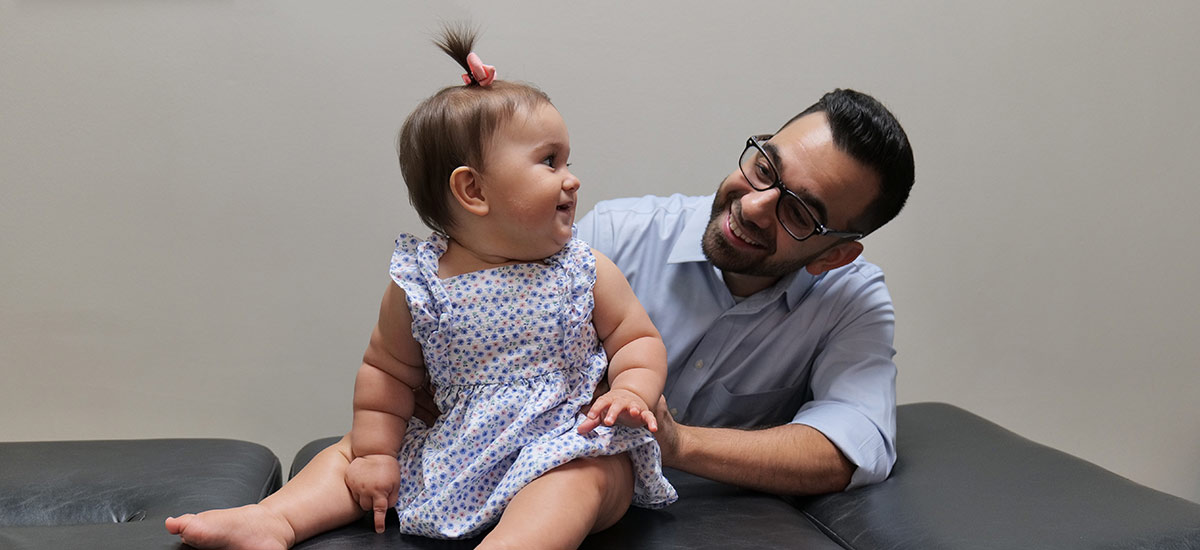 Benefits of Chiropractic Care
Since chiropractic care helps optimize nervous system function, the entire body can benefit from care. For babies, some benefits we see regularly include
Better sleep
Improved digestion
Regular bowel movements
Less colic
Fewer ear infections
Less discomfort
When we keep the nervous system functioning as it should, all the systems of your child's body can work optimally. This allows them to hit developmental milestones appropriately and remain as healthy as possible.
The Process
At Better Health Chiropractic have different new patient paperwork for kids, and we ask that you complete and submit it online before their first appointment.
At the first visit, we will perform an examination to determine the cause of the condition. For kids over 3, we use the same nerve and muscle assessments that we would use on adults. For newborns up through age 3, we do a hands-on evaluation to feel their spine and check their reflexes. This lets us know how their nervous system works. If the child is in discomfort, we'll do a gentle adjustment to ease their pain.
At the second visit, we'll go over all our findings with you and explain our game plan to help your child feel better and thrive. Then we'll begin their care plan.
Schedule Today
Contact us today to book an appointment for your child. We are in-network with most insurance plans.
CONTACT US »

Pediatric Chiropractic Cherry Hill, Voorhees NJ | (856) 454-7372